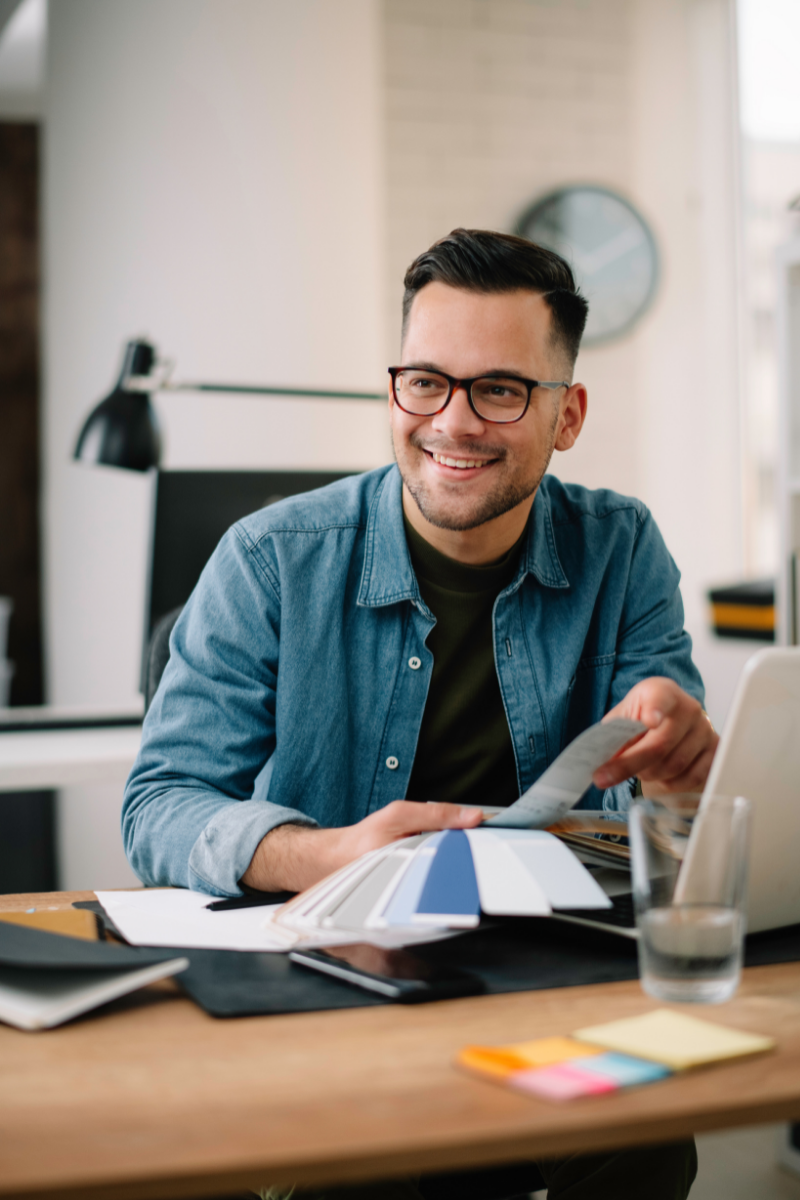 Create a Business Logo You're Proud Of And Get Super Clear on Your Brand Identity
Choosing a name for your company (even if you decide to go with your own name) can be a tough enough task on its own. Visualizing what that name should look like and giving it a personality? That's a whole other beast.
But your logo, brand colors, and other visual identity choices play a huge role in your online presence. Not only will they be wherever someone turns on your website, but they'll also be:
The browser tab icon
On your social media pages
Splattered across your digital ads
In your email signature line
On your business cards and other print collateral
Your logo is the digital face for your brand, so it deserves your time and attention. 
In this course, I'm going to walk you through a variety of exercises to help you flesh out your visual identity and brand personality. These are similar to the exercises that professional graphic designers would take you through. We're simply cutting out the middle man.
Then, we'll use an affordable logo-making tool to create your business logo and have it ready to go by the time you finish this course.
Here's What You Need to Get Started
Before you begin this course, make sure you have the following: 
There's one other thing you're going to need:
A name for your business that you absolutely love and won't want to change (any time soon, that is)
This is the first step in getting your business online, so make sure you're clear on what you are planning to do, who you're going to serve, and what name perfectly encapsulates it.
Preview the Course
Available in days

days after you enroll

Create a Business Logo You're Proud Of
Check your inbox to confirm your subscription